Windows 8.1 has some issues with Microsoft .Net Framework which will require us to manually install it before attempting other installation procedures. This affects the Microsoft SQL Server installation and the Windows Mobile Device Center installation, among other things.

Please first make sure your internet connection is active, then go to Control Panel and click Programs and Features, then click Turn Windows features on or off.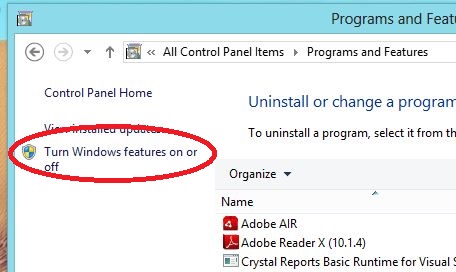 Select Microsoft .Net Framework 3.5 and check mark the box. If it is filled solid, you may need to expand it and check each of the two sub-components.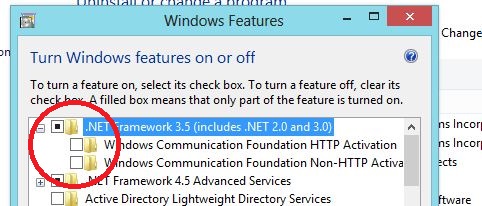 Click OK and wait for the installation to complete. Then try rerunning the installation for your Wasp product or the Windows Mobile Device Center.