Symptom
During installation of the On-Premise edition of AssetCloud or InventoryCloud, the installer for SQL Server Management Studio (SSMS) displays a moving progress bar, but does not actually continue.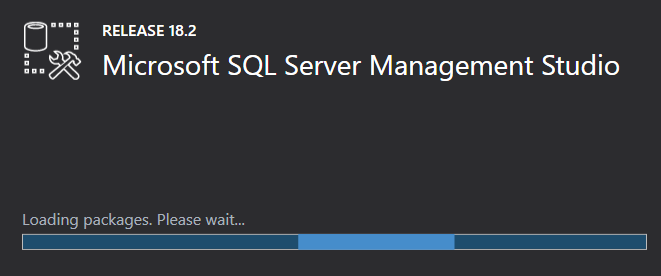 The installer's log file (C:\Users\[username]\AppData\Local\Temp\SsmsSetup) has the following on the last line:
Creating a system restore point.
Workaround
Microsoft is aware of this problem with their product and provides the following workaround (source link is below):
1: [Recommended] Reboot and Try Again: Users who find their installation in a hung state during this operation have successfully unblocked themselves by rebooting and retrying the installation. The reboot causes Windows to release the lock on the system files required for the restore point creation process.
2: Disable Windows System Restore: The first option has been successful at helping users in all known cases. In the event that users still find themselves stuck, disabling Windows System Restore is another option:
2.1: Go to Control Panel -> Create a restore point
2.2: Go to System Properties -> System Protection
2.3: Click on Protection Settings -> Configuration...
2.4: Select Disable system protection
3. For both approaches, Reboot and Try Again:  and Disable Windows System Restore:  the user may have to restart the setup manually. The Setup continues where it left off.
Source link:
https://developercommunity.visualstudio.com/content/problem/457979/vs-installation-hangs-while-creating-a-restore-poi.html