If any of the letters in "http" in the Server URL field in the initial login screen is capitalized, login fails with the message "MobileAsset: A server with the specified hostname could not be found." whether or not the server name is correct.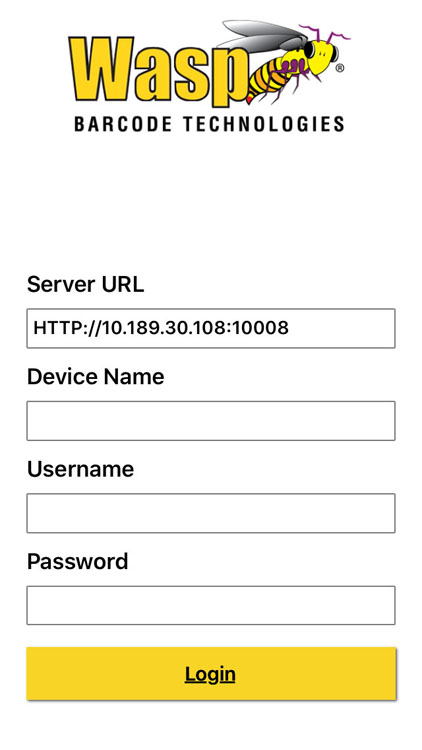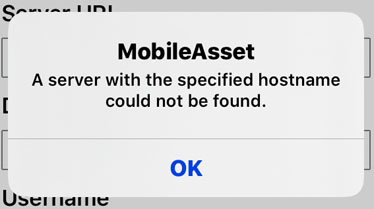 Resolution:
Specify all lowercase letters for the http section.
Note 1: After "http://" the server name and/or fully qualified domain name are not case-sensitive.
Note 2: If http is specified as lowercase and you still receive the above error, the reported error is accurate: The server name is not correct, or the device cannot resolve the name (which is a network issue, not a MobileAsset issue).